FBO Services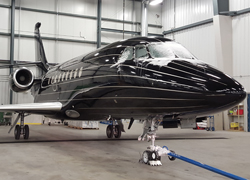 Located at 50 Morberg Way our Winnipeg FBO is uniquely situated to provide the fastest, most convenient access to nearby amenities and the city's downtown accommodations, restaurants and facilities. We are happy to help you make arrangements for hotels, transportation and any other services you may require.
Aviation Fuels
Exchange Petroleum offers the following quality fuel products from a major Canadian refiner:
Line Services
Generous, available Hanger Space for various sized aircraft up to Gulfstream GV
Personal 24-hour service, 365 days a year
Lav Service
Ground Power
Tie Down Service
De-icing
Oxygen
Catering
Aircraft Grooming
Nitrogen
Plug-Ins
Client Amenities
Exchange Petroleum's Winnipeg location provides a full range of client amenities designed with your comfort and convenience in mind. Our Churchill and Thompson locations provide similar services scaled to their operations.
Passenger and Pilot Lounge
WIFI Access
Free Coffee
Refreshments and Food Available
Weather Information
Rental Cars
Taxis and Limousine services
Hotel Booking
CanPass and On-Site Customs
Conference Rooms
24/7 customer service 365 days a year
Secure Cooler and Freezer Storage
Winnipeg Amenities